Brachard & Cie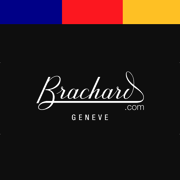 I am proud to count Brachard among my oldest and closest clients. We enjoy a special relationship, build on trust and mutuel respect. I've been taking care of their web presence for the last 15 years or so, and last I initiated a redesign process with Jean-Marc Brachard, Pascal Vuarnier and their designer Stefan Siegel and their photographer Patrice Moullet. We followed a mobile first approach which not only helped us define what kind of content and message we wanted to deliver, but lead us to focus on the essentials of what Brachard represents in Geneva and beyond.
Brachard is above all a personalised shopping experience that takes place in the brick and mortar shop on the Corraterie. The website needed to express that creating an atmosphere that reflects Brachard's values. So we started small by defining the main sections of the site in a linear fashion, and iterating on them separately.
The final result is a kind of one-page website with three sections: About us, Our skills and Where to find us. Each section has subsections that are pulled in asynchronously, as if the content was scrolled in horizontally, while retaining their own unique URLs.
Explore the website, but don't forget a visit the shop…